Posted by Kyle Brookings on Tuesday, April 17, 2018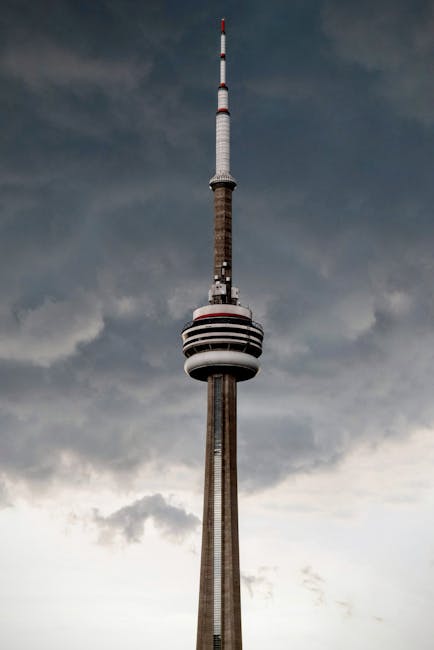 A major winter storm crippled Southern Ontario and Quebec over the weekend.
The storm had a serious impact on travel and caused numerous power outages due to falling trees and wires.
Here is a summary of the weather that the storm has produced in some places from Environment Canada.


Toronto: 18 hours of ice pellets, 6 hours of freezing rain. Rain Sunday night into Monday. Packed ice pellet depth 7 to 12 cm. Total water equivalent 79 mm at Pearson Airport and 65 mm at Billy Bishop Airport. Winds gusted as high as 96 km/h at Billy Bishop Airport Sunday afternoon.


Ottawa: 9 hours of freezing rain Sunday and 6 hours of freezing rain today, then rain. Winds gusts of 60 to 70 km/h. Total water equivalent at Ottawa Airport 28 mm.


Windsor Airport: 6 hours of freezing rain, otherwise rain. Total water equivalent 61 mm.


London Airport: 14 hours of freezing rain mixed with ice pellets. Rain Saturday morning and again late Sunday and Sunday night. Total water equivalent 56 mm.


Hamilton Airport: 11 hours of ice pellets Saturday. 6 hours of ice pellets mixed with freezing rain Sunday, then 8 hours of freezing rain. Rain Sunday night. Winds gusts to 87 km/h Sunday afternoon. Maximum packed ice pellet depth 15 cm. Total water equivalent 80 mm.


Trenton Airport: 19 cm of ice pellets fell Saturday and 9 cm Sunday. Maximum packed ice pellet depth 10 cm. Freezing rain Saturday morning and Sunday evening. Total water equivalent 76 mm.


Wiarton Airport: 39.6 cm of snow Saturday. Heavy ice pellets Sunday becoming freezing rain late Sunday evening and rain mixed with snow early Monday. Total water equivalent 94 mm.


Meanwhile, in Northern Ontario, 26 cm of snow has fallen since Sunday afternoon at Marathon on the north shore of Lake Superior.


Duration of freezing rain:
Gatineau : 12 pm to 5 pm April 15
7 pm April 15 to 6 am April 16
8 am to 10 am April 16
Montreal : 1 pm to 10 pm April 15
1 am to 5am April 16
7 am to 10am April 16
Mirabel : 3pm to 11pm April 15
2am to 4am April 16
7am April 16 and persisting
Trois Rivieres : 4am to 5am April 16
a brief period around 10am April 16
Quebec City : 6am to 11am April 16